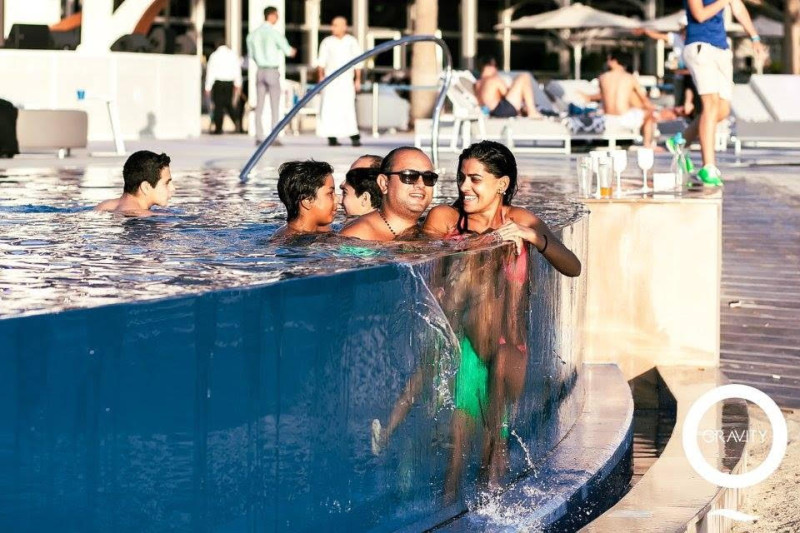 We from Underwater Windows® build a nice overflow window from 22 meters curved x 1,1 meter. The window is placed by Zero Gravity in Dubai Marina (owner  sheikh Hamdan bin Mohammed bin Rashid al Maktoum)
The beach club is located by the beach in Dubai Marina, and has e excellent view over the sea.
This curved window makes that the pool and the sea becomes one with each other.
Many visitors will enjoy from the wonderful project. The smile from the people say enough! Amazing result!
Final result
Lenght window: 22 meter
Height: 1.1 meter
Type: overflow, curved